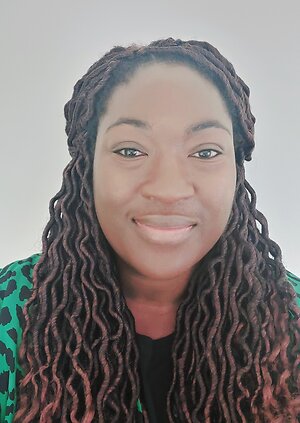 My journey into counselling and coaching has been a long one. It started with an interests in social sciences whilst I was at school. Having studied at University Sociology and Criminology I turned my talents to working as a Civil Servant for a regional policing unit using my application of Psychology and other social sciences to keep communities safe. Although I loved this work I wanted more, to run my own business that could sit more easily alongside the pressures of family life. I finally took the plunge to study counselling in 2012. Adding coaching to my repertoire a few years later. After finishing my studies I wanted to specialise in areas of counselling that could alleviate a lot of pain. Having worked in numerous office environments I knew the difficulties people experienced surrounding performance, confidence and motivation. These difficulties would often manifest in pain and suffering, many people experienced as a result of their relationship with food, their body and their weight. I expanded my area of study to include working with obesity, disordered eating and eating disorders and have been fortunate to not only coach some amazing people into recovery but also to provide specialist training on the subject for various organisations. I am so fortunate to be able to provide a professional and effective service to others within Central London and Stamford.
Coaching
Coaching is an integral part of what I do as a counsellor. Using motivational techniques, strategizing, goal setting, and assisting the personal and professional development of others are all of paramount importance when working with people. An integration of counselling and coaching allows me to provide the best formulation of plans for change and change is often the thing that people are looking for within their lives. Through my unique counselling-coaching approach people have found they are less stressed, more productive at work and happier in their home lives. As an integrative counsellor-coach I am able to support you with moving forward, identifying your strengths and weaknesses, and how to utilise your strengths to best to support your mental health and wellbeing.
Community Work
I've been privileged to help many different people throughout my time as a counsellor, and helping people is a passion of mine and each client has something different to teach me. My niche of helping people with weight issues, as I know so many people who struggle with their body image, weight and relationship with food as a result of dieting. With the training that I have done I am in a unique position to alleviate some of that struggle and to help people positively rebuild themselves; emotionally, physically and mentally through counselling.

I currently work for several charities; CASY, which provides counselling to children and young people across Lincolnshire and Nottinghamshire, CRUSE which is a bereavement charity I work for locally, YMCA counselling young people in and around Peterborough and CCC where I counsel adults in Stamford. I like to support charities that provide low cost counselling to the community ensuring people can benefit from a warm and supportive relationship with me no matter their income.
I set up Weight Sense Therapy and Support to help combat the unique issues that being overweight in society can bring. Throughout the year I deliver 1 day masterclasses to help people get the body they deserve and start their weight loss journey. More information can be found on my
Weight Management page
or by visiting the
Weight Sense Website
Training
As a member of the National Centre for Eating Disorders Professional Network and a Counsellor I provide workshops and training days to other professionals and organisations.

I have provided training in

Mental Health (General)
Depression & Anxiety
Eating Disorders
Disordered Eating
Listening Skills

If you would like to discuss training for your organisation get in touch 07784 105 769 or email me.








Professional Credentials
I am a registered member of the British Association for Counselling and Psychotherapy (BACP) who are a Professional Standards Body. This is done to improve the standards of Counselling and Psychotherapy for the benefit of the public, so you can choose to use people that have been independently assessed and approved. Registrants must meet high professional standards which enhances safety and ensures a high quality service is delivered.
Qualifications
Diploma in Therapeutic Counselling (Counselling and Psychotherapy Central Awarding Body)
Master Practitioner of Eating Disorders, Obesity and Weight Management (National Centre for Eating Disorders)
Certificate in Counselling Studies (Counselling and Psychotherapy Central Awarding Body)
Certificate in Awareness in Bereavement Care (Acentis)
BA (Hons) Sociology and Criminology

I hold a current enhanced DBS (formerly CRB) Certificate.








Continued Professional Development
Other training in:


Foundation Skills in Life Coaching - The Coaching Academy
Eating Disorders Breakthrough Training
Working with Children and young people who are bereaved
Working with Children and Young People
Working with Eating Disorders
Practitioner Skills for the Management of Obesity
Working with those affected by Sudden and Traumatic Death
Working with Identity and Self Esteem in Young People
Working with Young People who Self Harm
Working with Young People who identify with LGBTQIA Community
Working with Sand Tray and Other Objects
Understanding Self Harm
Safeguarding Children and Vulnerable Adults.
Train the Trainer






FAQ
How can I book?
If you would like to, work together, call me to talk about how I can help, on
07784 105 769
if I do not answer I am probably with a client please leave a message and I will get back to you within 24 hours.
Alternatively you can
email me
outlining your concerns and a good time to call you back.
Price?
Stamford
The price for a 50 minute session in the heart of Stamford is £80.
Eating related initial assessment sessions in Stamford are 90 minutes long the price is £120.
Breakthrough one-off eating disorder sessions that get to the heart of the problem are £365.


In my experience it is unlikely that your concern will disappear by itself, call or email me if you think I can help
How can I pay?
I accept bank transfer 24 hours prior to our appointment for all London based appointments. For Stamford appointments I accept bank transfer 24 hours prior to appointment, cash or card in person or prepayment via a payment link.
When are you open?
Monday: 10:00 - 20:00
Tuesday:10:00 - 18:00
Wednesday:10:00 - 20:00
Thursday: 10:00 - 20:00
Friday: FULLY BOOKED

Some session times are already booked please call 07784 105 769 or Weight Sense Website to check availability.
Where are you?
London
My practice is located at 17 Gosfield Street, Fitzrovia, London, W1W 6HA. The closest tube station is either Great Portland Street or Oxford Circus which are both under a 10 minute walk away.


Stamford
My practice is located at 12 Broad Street in Stamford, PE9 1PG. There is ample free parking for 1 hour on the street in front of the building on all days except Fridays. Alternatively, pay and display parking can be found in North Street Car Park, PE9 1EG, which is only a few minutes away.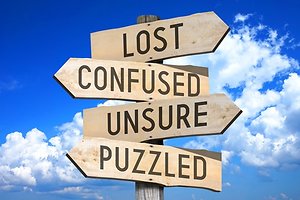 My issues are mild do I even need counselling?
Only you will know if it is the right time for you to enter into counselling, all I will say is that there doesn't have to be something catastrophic happening in order to get help and clarity from seeing a counsellor. In my experience issues rarely resolve by themselves, if you think that I can help please get in touch 07784105769.
Is it confidential?
I take confidentiality very seriously, what this means is that I won't share who you are with anyone else except in exceptional circumstances which, if possible, I will discuss with you first.
What happens during a counselling session?
In the first session we meet, to see if we can work together and if you feel comfortable sharing your story with me. I take down some basic information and we, together start to explore what has brought you to counselling. You're in safe hands and we will go at your pace talking about what you would like to. Normally counselling takes place on a weekly basis at the same time each week but I am flexible on this, as everyone is different.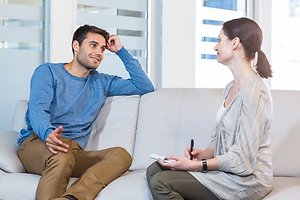 Does counselling work?
Counselling has been found to help with a range of different circumstances. You are not a problem to be fixed but you may need help to feel better. It can help to know if you are benefitting from my service which is why I use measurable reviews so that we can see together if there have been changes for you during the counselling process, although most people see the changes for themselves in the form of better communication with others, improved emotional wellbeing and increased resilience. Sometimes seeing evidence of change can be useful but this is something that can be discussed further at the first session.
How many sessions will I need?
I offer short and longer term counselling as everyone is different, if you are looking for short term counselling as you have a clear focus on what your difficulties are we can start by seeing what work can be done over 8 sessions, with regular reviews, so that our work can be tailored to your needs. Your requirements are something that can be discussed at our first session.

Call me, If you have further questions or would like to chat 07784 105 769 chances are I will be in session so please leave a message and I will get back to you as soon as possible within 24 hours.